Yom Kippur Foods to Serve Before or After the Fast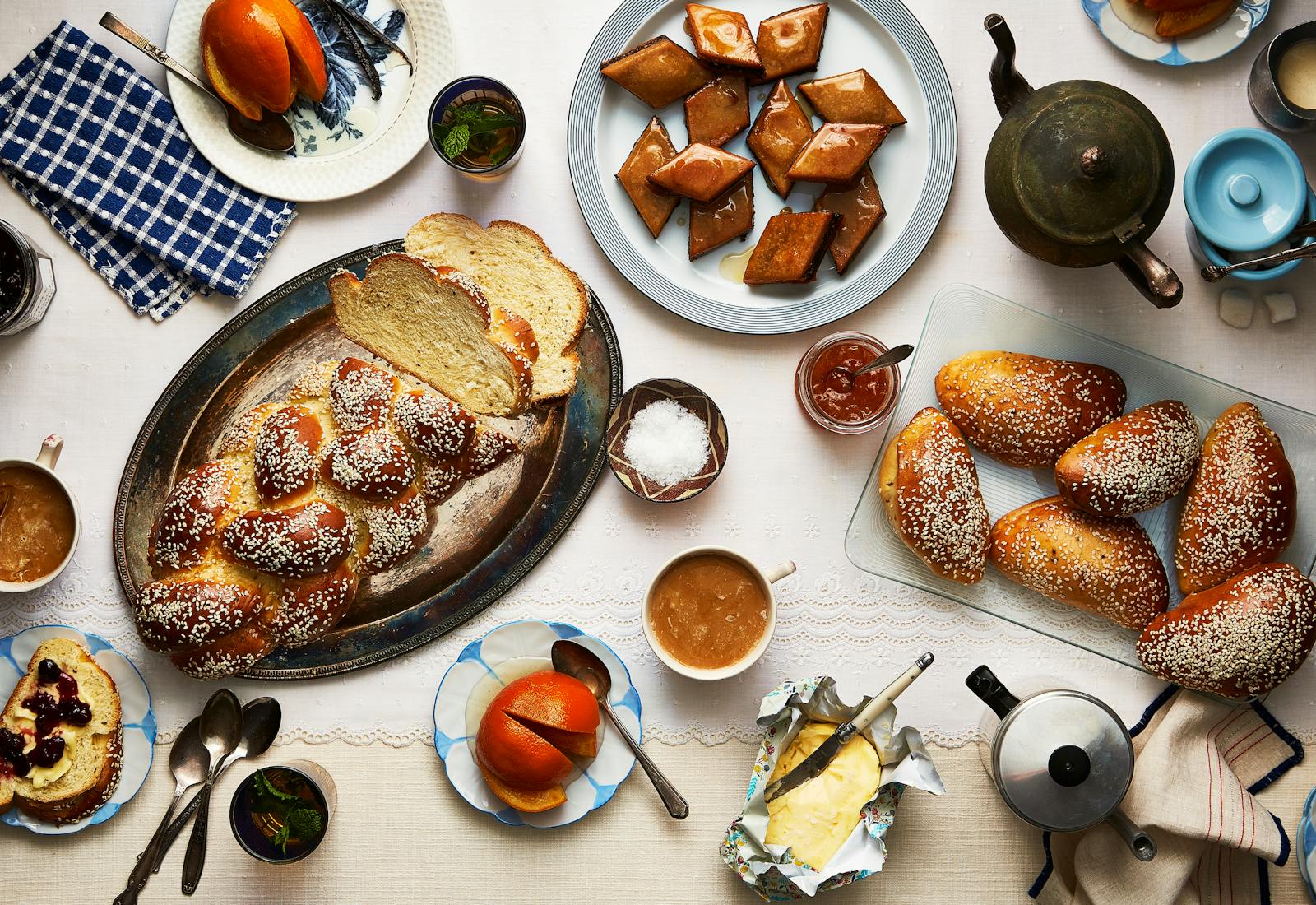 Yom Kippur Foods to Serve Before or After the Fast
While Jewish families traditionally spend Yom Kippur (the 10th of Tishrei) fasting instead of feasting, Yom Kippur foods served before and after the fast can hold deep meaning. Many eat chicken before, a custom that stems in part from the medieval practice of kapparot, where a chicken is passed over one's head three times before it's slaughtered as a way of symbolically ridding someone of their sins by transferring them to the animal. 
Léa Karsenty's grandmother Sara still invites a rabbi over to her home in the south of France to slaughter several chickens before the High Holidays. She plucks and cleans them before roasting one whole with cumin and paprika and cooking chicken thighs and beans in a spiced tomato sauce. In Kathy Berrie's home, the chicken is topped with a Moroccan lemon-saffron sauce that's enriched with eggs, and in Eva Zaghdoun's family, ground chicken patties are served with couscous. 
To break the fast, sweets like orange blossom cookies called boulou and soup is often prepared. In Moroccan communities, it's typically harira, a tomato-based soup made with legumes like lentils and chickpeas and sometimes pasta as well. The custom was likely adopted from Muslim neighbors who prepare it for Iftar, the evening meal to break the Ramadan fast. In American-Ashkenazi families, bagels and lox are often picked up at a deli for break-fast, but gravlax is a wonderful alternative. You can start the cure before the holiday and then slice the salmon just before serving. 
We've gathered all of these recipes and more in this collection. Wishing you an easy fast and a meaningful Yom Kippur.